Olde Town Group are a General Contractor specializing in residential, commercial, government, and industrial contracts. They are familiar with the strict federal contracting rules and regulations.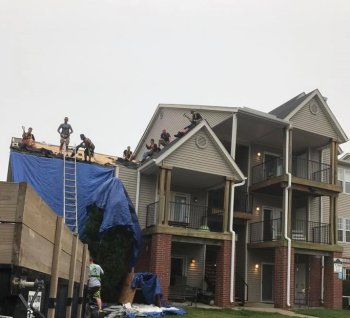 ---
For commercial contracts, Olde Town Group takes precautions not to distrub the regular operations of your business during their work. All setup and work is done in a way as to avoid distractions for your businesses.
Residential contracts are served by Olde Town Group in the most professional manner. Customer can get estimates by giving out the basic requirements.
If any of the contracting work requires insurance claims processing, Olde Town Group can assist with the required documentation. Photos and other loss details can be provided by Olde Town Group for claims processing.
Olde Town Group can direct customers to different financing options to complete your projects. Call Olde Town Group at 563-723-9940 or 309-738-5550 for any of your future contracting needs.